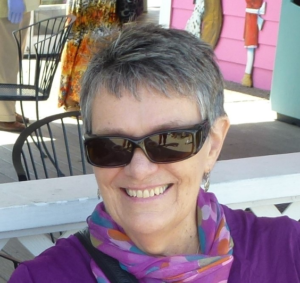 Contact Details
03 313 5083
021 180 3040
harmony@xtra.co.nz

I am a Benedictine Oblate so try, to the best of my ability, to live my life according to the principles laid out by St Benedict in his Rule for monastics. 
I believe that God is always and everywhere active in our lives – our spiritual journey involves becoming aware of how God is present to us in each situation. 
I am a Spiritual Director trained in the contemplative approach to Spiritual Direction.  I enjoy working across denominational boundaries.
I am trained in the CAIRA model of Pastoral Supervision.  In my supervision practise I endeavour to help my supervisees come to a greater self-understanding by looking at their reactions to the various people and situations they encounter in the course of their ministry.  My aim is to help them become more confident and competent in their pastoral ministry.
I am willing to do remote supervision via Skype.
I am a member of CAIRANZ.  I am also a member of The Association of Christian Spiritual Directors in Aotearoa-New Zealand.  For these professional bodies I am required to receive regular Supervision and Spiritual Direction, and I am bound by their respective Codes of Ethics. 
I have been an active member of my local Anglican parish for over 30 years and I am a Licensed Lay Minister, licensed as a worship leader and preacher.  I have held several other positions of responsibility within the Diocese and my parish.