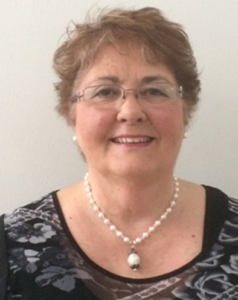 Contact Details: 027 287 0757 marilynwelch@xtra.co.nz
My initial supervision training was done through Marriage Guidance over forty years ago. I have also attended a course through Manukau Institute of Technology and then in 2003 attended the North Island Pilot CAIRA course. I was impressed with this faith-based model and since then I have been actively involved as a supervisor and trainer.
I have worked on developing and editing the current course curriculum and have been the National Coordinator of the organisation for about fifteen years. The interconnectedness of the key values of Collegiality, Authority, Identity, Responsibility and Accountability provides the foundation for a contractual relationship with my supervisees which is confidential, empowering and enabling.
I am an ordained priest of the Anglican Church (32 years) and have worked in parish ministry for many years. I have also served as an Archdeacon in two different Archdeaconries. I was the Bishop of Auckland's Pastoral Chaplain for eleven years and then have worked as both a Ministry Enabler and Transitional Minister.
In the last five years I have worked with the Methodist Church as a Synods' Superintendent until my retirement at the beginning of 2019. These roles have informed and strengthened my passionate belief in the importance of supervision for both laity and clergy alike. I have also supervised school teachers, day care workers, youth leaders, nurses and people in business. It provides an opportunity for my supervisees to share their concerns and issues in their place of work, be it the church or other organisations, as well as reflecting on their achievements and personal and professional development. I am very happy to conduct supervision by zoom or skype.
I have my own confidential monthly supervision to ensure my supervisees are getting the very best out of their time. I supervise under the discipline of CAIRANZ and the Anglican Church of Aotearoa New Zealand and Polynesia.
I enjoy gardening, cake decorating, pour painting, knitting, reading and spending time with our grandchildren.