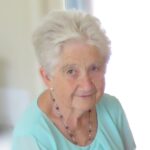 Pukekohe, Auckland
Phone 0274521366
I am an ordained priest in the Anglican church and continue in stipendiary ministry.  After my ordination almost 20 years ago, I was a non-stipendiary priest in the parish where I am now the vicar.   I volunteered in this role while working as an advisor to secondary mathematics teachers throughout the Auckland region.
I enjoy working with people to consider their goals and how I can support them in the challenges they face along the way.  Being able to identify their feelings and what provokes these enhances a person to deal with challenges that we all face at times.  
I an willing to do remote supervision via phone, Skype or Zoom but I do prefer to have visual contact hence skype or Zoom or other media platform.
I am also involved with Seasons for Growth – coping with any significant change, grief and loss for both children and adults