Barbara Harford  Nelson Marlborough Region,  CAIRANZ  Co-ordinator  writes about the recent Graduation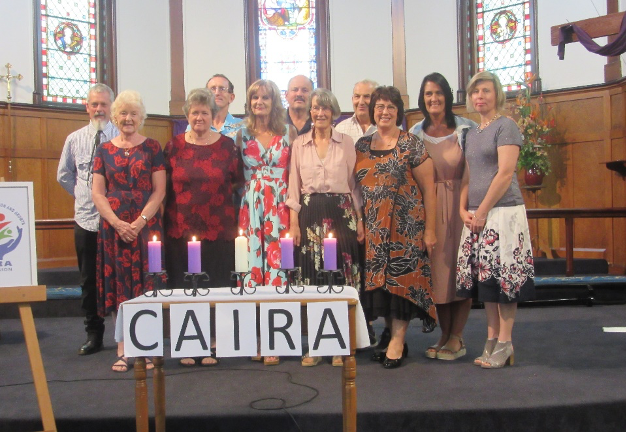 Two years is a long time to commit to a training programme, no matterhow real the desire and passion to work as a qualified pastoral supervisor. But knowing they had the backing of an in-depth programme of experiential learning and practice was the deciding factor for 11 interested people from across our region to sign up.
Our trainees hung in from February 2018, month by month, and on 11th December 2019, celebrated with family and friends at their Graduation Service held at All Saints Church, the home of most of the training days.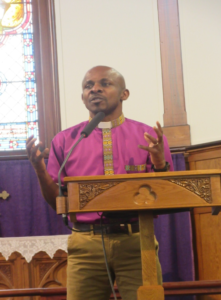 The service became a double celebration, first for the 11 trainees, but also for the six trainers.       
Let me explain. When it became obvious that there was a need to offer the CAIRA training programme in the Nelson Marlborough region, the commitment to a 2 year programme became too much for any one person. But at our brainstorming meeting, the phrase 'Together we can do it' opened a new possibility. So after much discussion, the seed of an idea became a reality.  With enthusiasm but needing support from NAG.(National Advisory Group), we set out on a pilot programme using a co-created trainer approach.
The phrase 'Together we can do it' became the theme of the Graduation service, emphasised by our Director, Rev'd Marilyn Welch, in her opening words, and picked up by Bishop Steve as he spelt out the importance of pastoral supervision and the availability of trained supervisors to serve in the Nelson Diocese and beyond.
The service included a Candle Lighting ceremony, picking up and elaborating on the five aspects of the programme: Collegiality, Accountability, Identity, Responsibility and Authority. Then came the presentation of certificates first of all, to trainees and then to the trainers.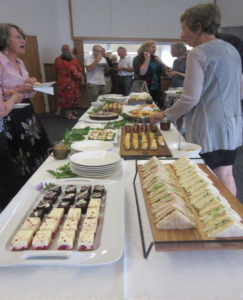 It was a great occasion for us all.  We had a new batch of well qualified supervisors to be there for people in an increasingly understood need, as well as a piloted training approach available for use throughout other regions.  But for me, perhaps most of all, there was the joy of seeing our new supervisors waiting just to one side, as one by one, the group came together with certificates in hand.
So much laughter and genuine hugging – in the days we were allowed to hug!   This spontaneous action spelt out so absolutely the 'togetherness' that had emerged over the two years. This living bond, was (and is as we come together for on-going training and support) so much part of the way they had built a firm relationship of trust together.
Now several months down the track, we pray that our new supervisors are finding a fulfilling ministry. And as we work from within Levels 4 and Level 3 of Covid 19, we are learning new skills of working with Zoom and other variations of sharing on-line conversations.
He iti, he pounamu  
It may be small but it is precious.