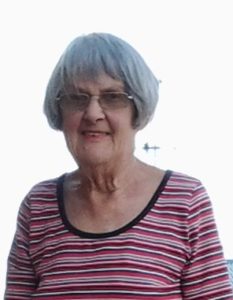 Contact details
03 548 1188             
027 445 1293                barbh2019@gmail.com
Denomination:
Anglican Church, Nelson Diocese
I offer Professional Pastoral Supervision, face to face in the Nelson region or further afield via Zoom or Skype…
My experience as a CAIRA Professional Pastoral Supervisor began in the year 2000...
I later trained as a CAIRANZ educator, and over the intervening years have served on the CAIRA National Advisory Group. In 2018-2019 I led a pilot two year training programme in the Nelson Marlborough area, using a co-created leadership model and culminating in the graduation of 11 new supervisors. In 2019 I was involved with the extensive revision of the CAIRA training curriculum, resulting in a one year training programme being trialled in the West Coast region in 2020.
A recognised strength of each of these training programmes is the incorporation of people from different Christian denominations, resulting in a wider perspective being expressed and valued.
I was ordained as priest in the Anglican Church, Nelson Diocese, in 1999. After 20 years of parish ministry, including sessions as Priest-in-Charge on two occasions, I am now retired and appreciate being able to choose my continuing involvement in church activities. I remain committed to involvement in my supervision practice as a Licensed CAIRA Professional Supervisor.
My employment background: I trained as a teacher, moving through the ranks to become principal of three different city schools in Wellington and Marlborough, finally working as an Inspector of Schools and an Education Review Officer before retiring in 1997. As a teacher I worked with children with various disabilities, including the severely visually disabled. I also worked closely with the Maori community in Marlborough.
Significant experiences along the way: As a single person, I have been able to travel quite extensively, feeding my passion for building relationships with people from other cultures and faith communities.
A serious accident in a non-English speaking communist country while still in my twenties became a particularly significant marker in my spiritual journey.   It was during the several weeks hospitalised and alone, that I truly came to know the presence of Jesus as my Lord and Saviour.
It is always a privilege to work alongside others in a supportive and empowering pastoral supervision environment.