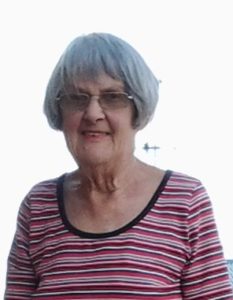 I was ordained as priest in the Anglican Church, Nelson Diocese, in 1999. As I prepared for ordination, John Ch 15 and in particular, v16, became hugely significant in both calling and shaping my ministry. After 20 years of parish ministry, I am now retired and appreciate being able to slot in where needed as well as working alongside others as a Licensed CAIRA Professional Educator and Supervisor.
Contact details
Phone: 03 548 1188 027 445 1293 barbh2019@gmail.com
Denomination: Anglican Church, Nelson Diocese
My employment background: I trained as a teacher, after many years in the classroom, I moved through the ranks to become principal of three different city schools in Wellington and Marlborough, finally working as an Inspector of Schools and an Education Review Officer before retiring in 1997. As a teacher I worked with children with various disabilities, including the severely visually disabled. I also worked closely with the Maori community in Marlborough.
Significant experiences along the way: As a single person, I have been able to travel quite extensively, feeding my passion for building relationships with people from other cultures and faith communities. As well as being a foundation member of the Nelson Branch of the New Zealand China Friendship Society, I have also valued the opportunity to support refugee families in my home town.
My experience as a CAIRA Professional Pastoral Supervisor began in the year 2000. I later trained as a CAIRANZ educator, and over the intervening years have served on the CAIRA National Advisory Group, assisting with the development and revision of the training curriculum and training others as supervisors and educators. I offer professional pastoral supervision in the Nelson region or further afield via Skype.
It is always a privilege to work alongside others in a supportive and empowering pastoral supervision