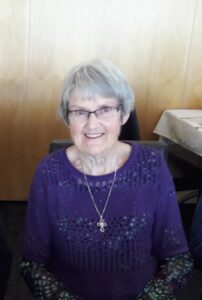 Contact details
03 548 1188
027 445 1293 barbh2019@gmail.com
Denomination:
Anglican Church, Nelson Diocese
My experience as a CAIRA Professional Pastoral Supervisor began in the year 2000.
Later trained as a CAIRA educator; currently serve on the CAIRA National Advisory Group.
2018-2019 I led a pilot two year training programme in the Nelson Marlborough area.
2019 I was involved with the extensive revision of the CAIRA training curriculum, resulting in a one year training programme being trialled in the West Coast region in 2020.
I value the participation of people from different Christian denominations, their rich ministry/career expertise bringing a wider perspective to the supervision experience.
I was ordained as priest in the Anglican Church, Nelson Diocese, in 1999.
20 years of ordained parish ministry, including being Priest-in-Charge on two occasions.
Now retired, I appreciate being able to choose my continuing involvement in ministry.
For 20+ years I have been a Chaplain to the Order of St John (our wonderful ambulance service), meeting employees, volunteers and families from various backgrounds.
I played croquet for a few years and really appreciate new friendships.
Travel is on hold! Reading and Gardening are 'time out' for me.
My career in Education:
As a teacher, I moved through the ranks to become principal of three different city schools in Wellington and Marlborough, then as an Inspector of Schools and in ERO. Retired in 1997.
I worked with children with various disabilities, including the severely visually disabled.
In the 1980's/1990's I worked closely with the Maori community in Marlborough.
As a licensed CAIRA Professional Supervisor: I am committed to involvement in my supervision practice. I value the inherent reflective listening process, the opportunity to walk beside another, encouraging growth in confidence and performance. I offer Professional Pastoral Supervision, face to face in the Nelson region or further afield via Zoom. It is always a privilege to work with others in a supportive and empowering pastoral Christian supervision environment.